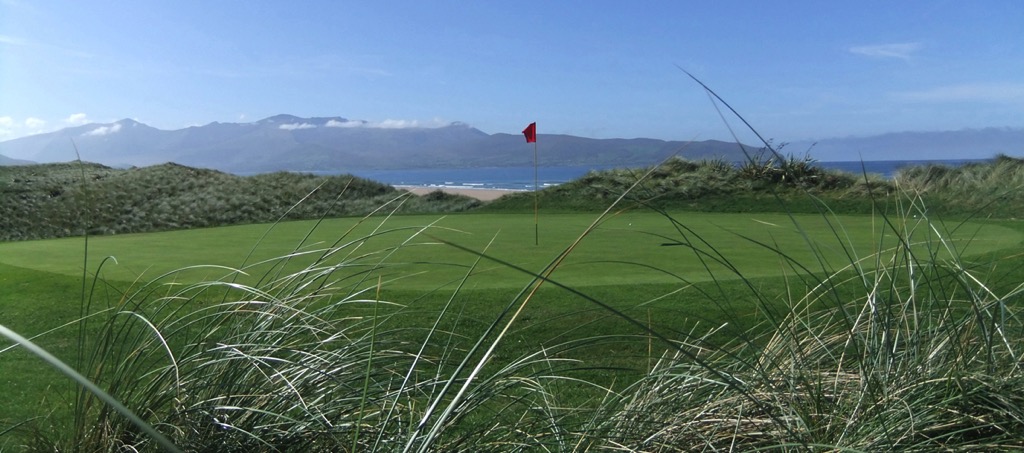 Hole By Hole
Hole 1
A good drive needed here with Lough Gill on your right and a fairway bunker strategically placed on your left. Second shot needs to be very accurate due to a hazard running to the left of the fairway, anywhere centre of the fairway will allow you a mid-iron shot to green which is protected to the left by three newly designed bunkers.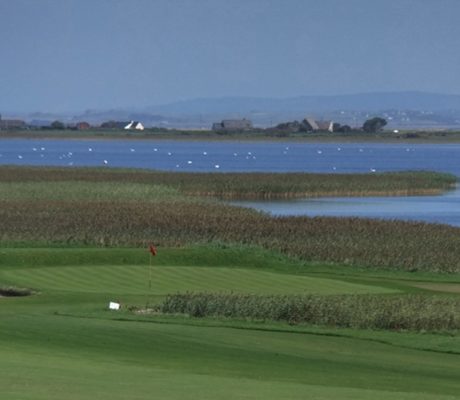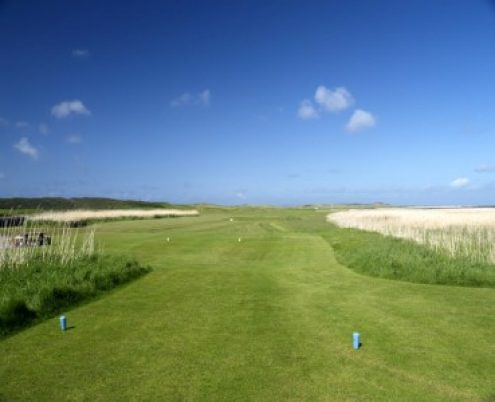 Hole 2
" All 'carry' to get on a big flat 'triangular' green. If short, the valley in front of the green requires a tidy wedge. When the wind blows off Brandon Bay, a Driver may not be enough. Be happy with a bogey because you won't find a par 3 as tough as this, anywhere.Key to success here is to aim your tee shot to the left and run it up the elevated approach to the green. "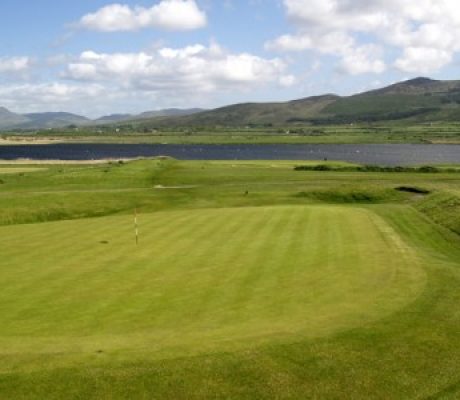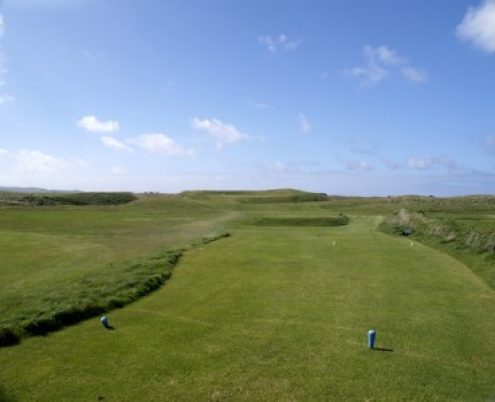 Hole 3
"A short but tricky par 4. The green is reachable but requires confidence and accuracy off the tee. Otherwise play for the right centre of the fairway and use a wedge and /or the contours of the course to guide your second shot home"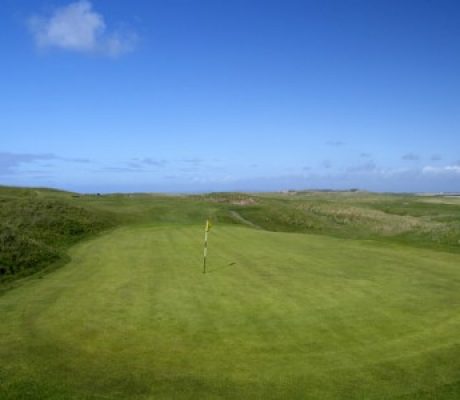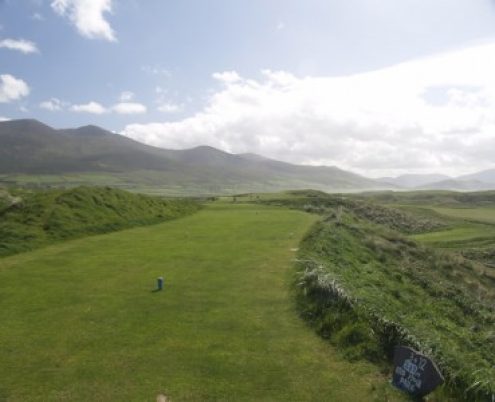 Hole 4
"Good drive needed here to carry the drain, especially if hitting into the wind. Wide open for your approach shot to the green. Safer option to approach from the right as greenside bunker on the left can cause problems. You would do very well to hold the green out of this one."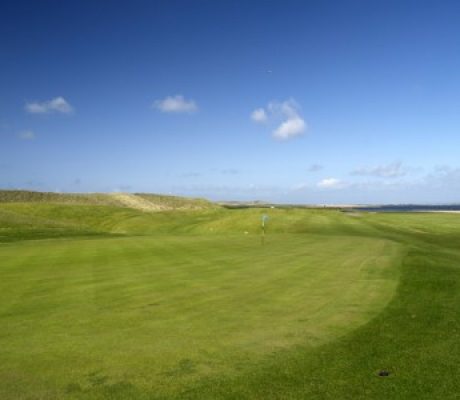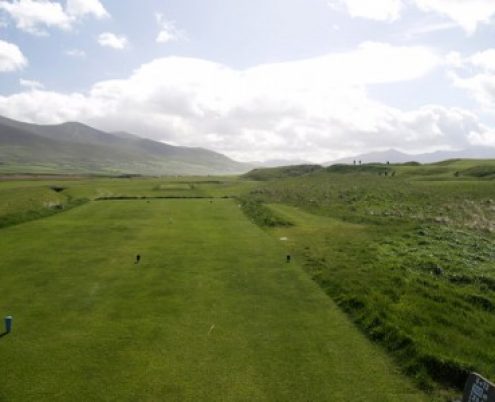 Hole 5
"Not too much trouble to contend with here, OB to your left. Most important to reach the plateau where the double layered green is situated."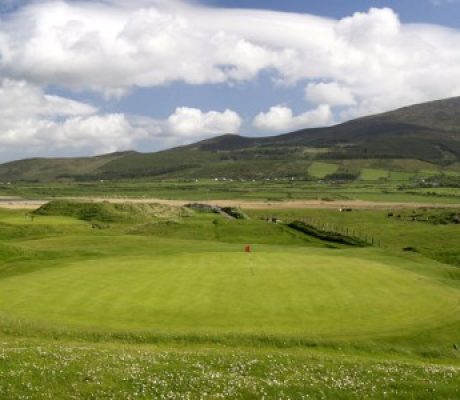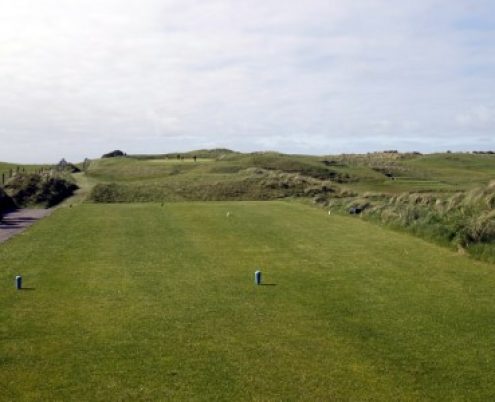 Hole 6
"Is a driveable hole in a tailwind but entrance to the green is extremely narrow. Best option is to play a wood to the middle of the fairway which will allow you a short iron to the green. Aim slightly to the left as greenside bunker on the right here could cost you a number of strokes."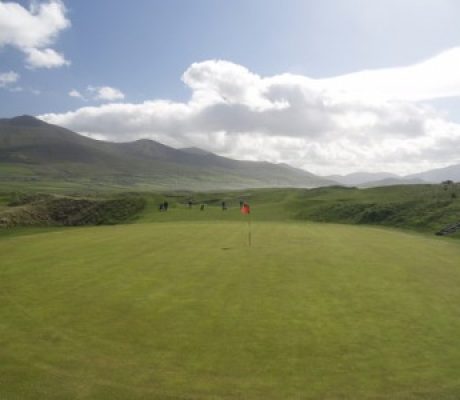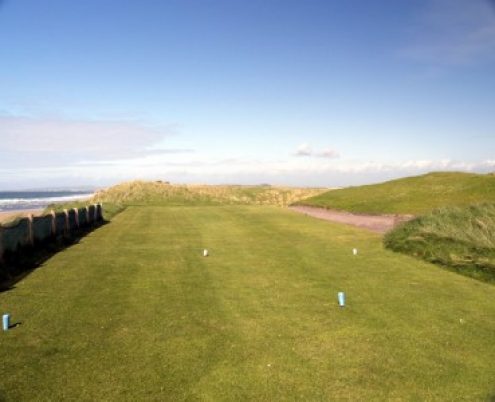 Hole 7
"This hole takes real course management. Too big a drive can result in a blind second shot due to Rolling fairway to the right. Best option for par is to play a wood of the tee to the left of the fairway off the tee and play a wood to an elevated green which is all carry and slopes from back to front."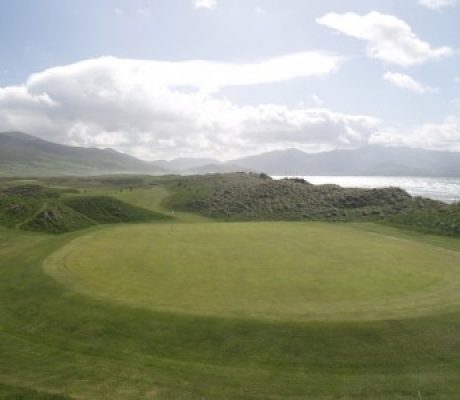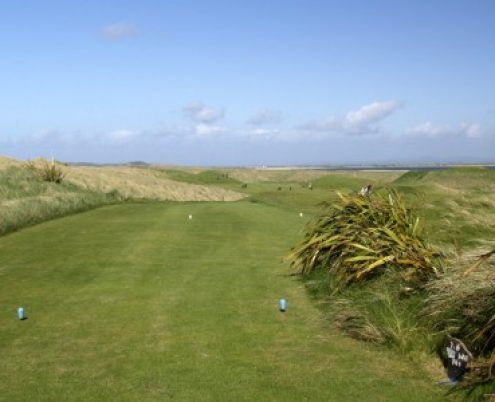 Hole 8
A Par 5 for women with a very difficult drive. You need to aim slightly to the right due to a long narrow lake running to the left coming into play. A medium iron or wood placed just short of the drain will set you up for a mid-iron for you approach to another elevated green.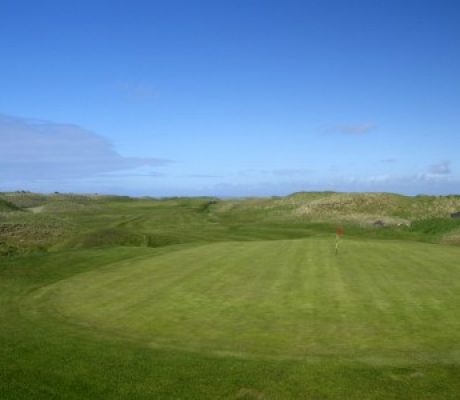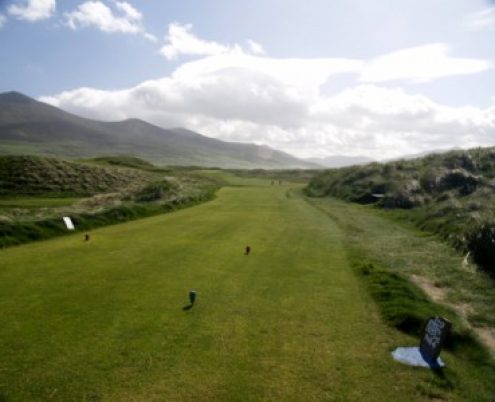 Hole 9
A short Par 3 in comparison to the 2nd and 5th. Club choice is vital here as it is all carry over a lake where if lucky you might hear a Natterjack toad. Play for centre of the green as anything pushed to the left or right will be punished by some very challenging pot bunkers. 11 metres further on the 18th